Balamaga Bed and Breakfast
Your best choice for a relaxed and comfortable stay in Bukoba and enjoy its garden, Lake view, birds' paradise at the gateway to Mwanza, Arusha, Rwanda and Uganda.
Our Bed & Breakfast is located in a quiet area just  outside Bukoba town – the capital of Kagera region – with one of the most beautiful gardens in North-West Tanzania overlooking Lake Victoria.
We established our Bed & Breakfast 16 years back as a special, small, cosy and family-like guesthouse in the natural settings of Bukoba. The house was built by local craftsmen mainly using local materials. We gave special attention to the garden, which has a wealth of (sub)tropical trees, flowers and local plants providing a habitat to numerous birds, and a perfect place to relax.
Our guests enjoy staying with us, thrilled by the setting, views, hospitality, accommodation and services.
Self Contained Room
Our B&B rooms are en-suite and 1 with private adjacent bathroom. All rooms are fully furnished and equipped. The room price includes a special home-made breakfast. We prepare simple snacks for lunch. More substantive meals and dinner can be ordered from nearby restaurants.
Garden and Lake View
The rooms, dinning, sitting and terrace provide excellent views on Lake Victoria, Bukoba town and our garden with more than 80 different trees and plants, and a wide variety of birds (more than 100 different species spotted).
Twin Room
There is cable TV, Wi-Fi and secure parking. The spacious dining, sitting, terraces and garden can be used at one's own leisure.
Rates
Rates  are in Tshs per night inclusive breakfast

Self Contained Room (Double or Twin)
Single
Double
90,000

125,000
Non-self / Twin Room
Single
Double
80,000

 

115,000

* A  non – refundable deposit can be requested to secure your reservation 

 * Latest check-in time is 18:30 hrs unless otherwise agreed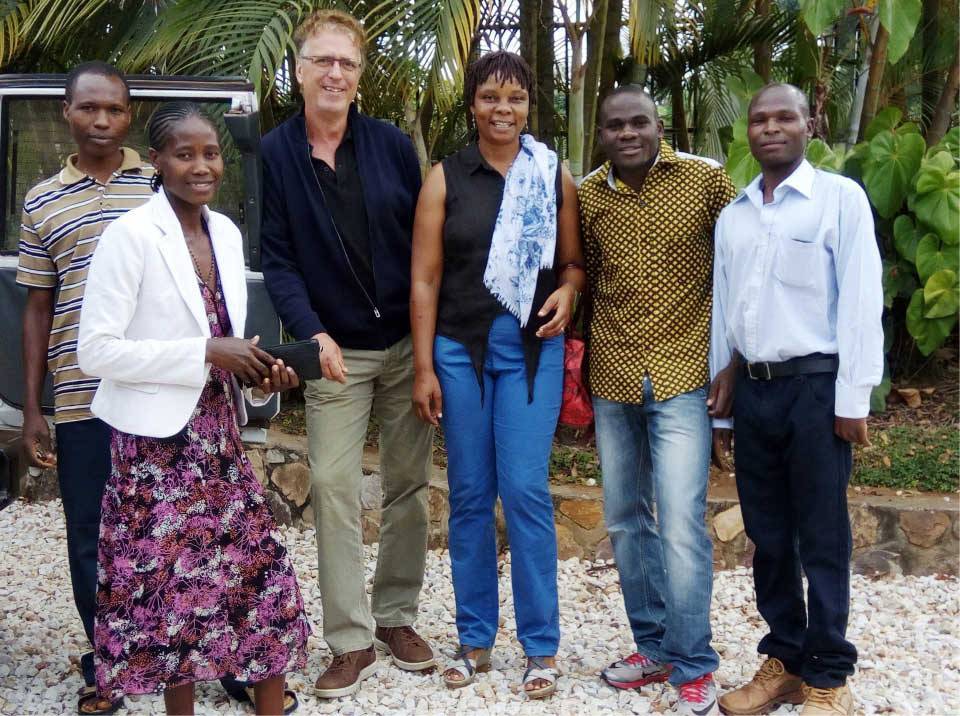 Bukoba is a buzzling town, it's main shops, small supermarkets, cafes, restaurants and other services (banks, ATMs, garages and tour operators) are located just around the central market. There are daily flights (Air Tanzania; Precision Air) between Bukoba, Mwanza, Arusha and Dar es Salaam. Bukoba is well connected to Mwanza by ferry services and there are daily buses to other major cities in Tanzania, Uganda, Kenya and Burundi.
It is great to experience Bukoba by foot and just walk through the surrounding villages, cycle through the rolling hills (we have mountain bikes for rent), go for bird watching or make a tour to one of it's beaches and cultural sites.
We are available for advice and assistance for planning your trip and stay in Bukoba!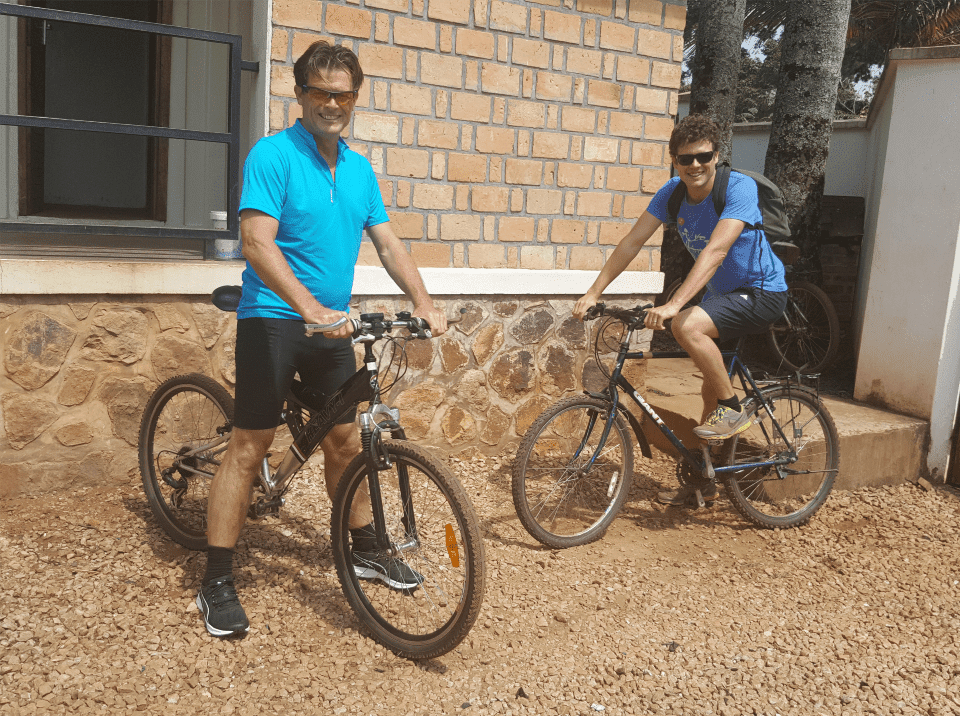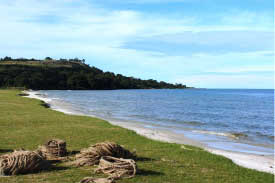 Lake Victoria
Strolling along the beach along Africa's biggest lake, fishing on Tilapia, visiting the nearby Islands or a trip to Maruku beach.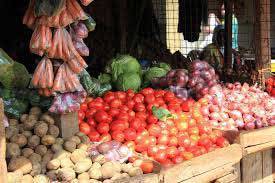 Bukoba Market
Exploring Bukoba's colourful market and lively business centre is a must.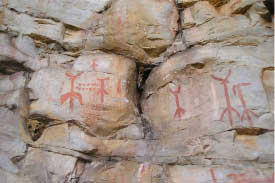 Cultural Heritage
Visit Gera Rock Paintings, Katuruka Heritage in Maruku (oldest iron production site in East Africa; King Rugomora Mahe.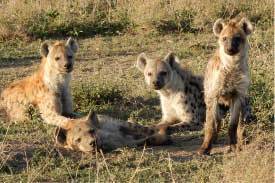 National Parks
Visit to Rubondo NP or one of the three new  National Parks in Kagera region: Burigi Chato, Rumanyika-Karagwe and Ibanda-Kyerwa.
CHECK IN TIME: 14:00 to 18:30 hrs (unless otherwise agreed)
CHECK OUT TIME: 11:00 hrs